CLICK HERE TO WATCH 12 NEW CHAD CALEK DOCUMENTARIES ON AGH TV!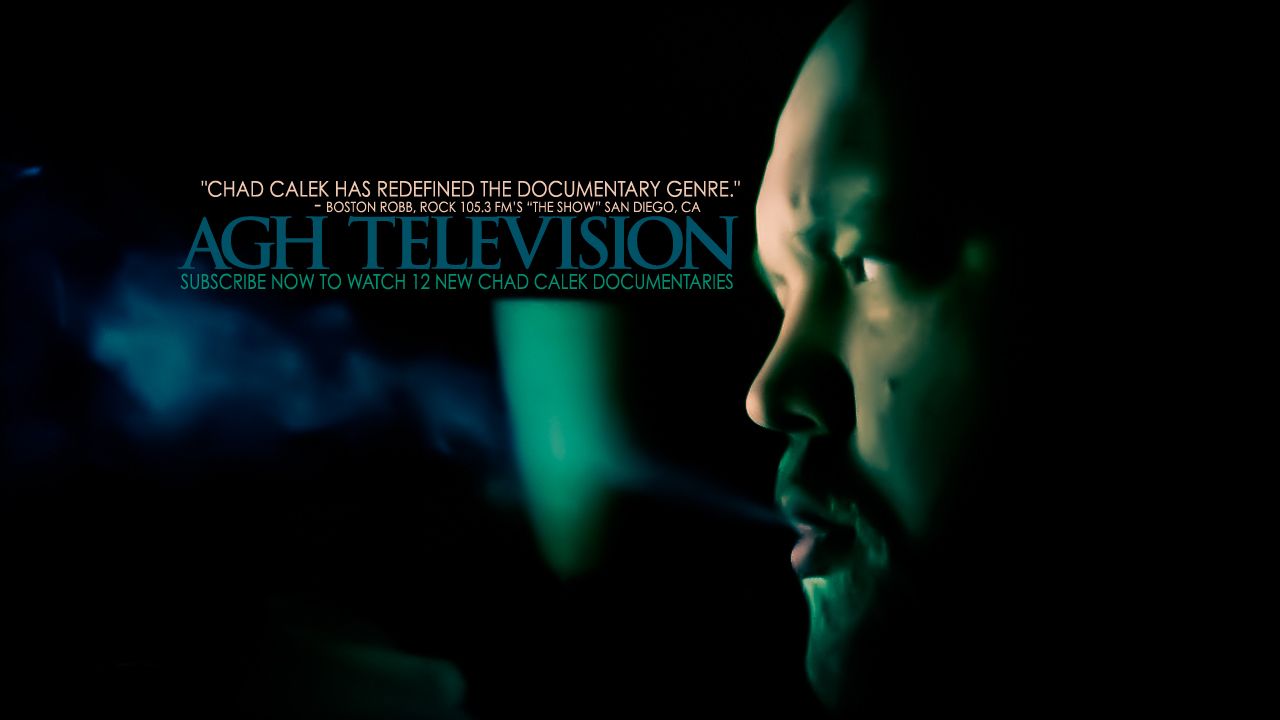 DON'T MISS YOUR CHANCE TO SEE CALEK'S CONTROVERSIAL "A BLOOD RED SKY" DOCUMENTARY THIS SUMMER! FOR INFO & TICKETS, CLICK THE GRAPHIC BELOW!

WATCH AMERICAN GHOST HUNTER RIGHT NOW!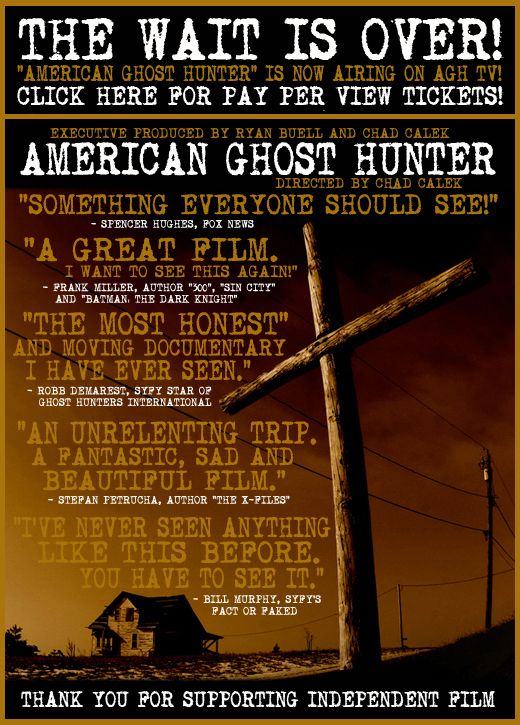 SUBSCRIBE TO "AGH TV" TODAY
SUBSCRIBE TO CHAD CALEK'S AGH TV CHANNEL TODAY TO WATCH 12 BRAND NEW, CALEK-DIRECTED, CRITICALLY ACCLAIMED PARANORMAL DOCUMENTARIES! WHAT ARE "AGH TV" SUBSCRIBERS SAYING ABOUT CHAD'S AGH TV CHANNEL? READ THE REVIEWS BELOW!